BACK TO:



[Journal Menu]

[Home Page]

[Oakland Cam]

[email]

[100 Books]

[Other Sites]

[Experiments]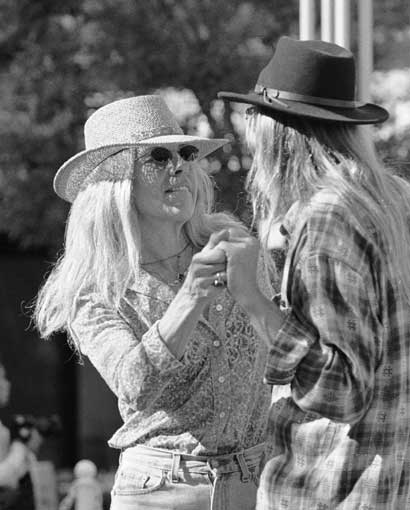 October 27th, 2003
Ask Anybody
---
Five years, today, this journal. An odd adventure? Yes. So far, so good? Yes. Am I a better person for the writing? Yes. Keeps me occupied. Gives me a place to look at myself on paper. Boring as paint drying, one would think, but I've picked out hints of who I am, peeled away some of the crud. I would like to say it's given me a firm idea of who I am and where I'm going. Can't say that. Don't know. But it's been useful. Useful is useful.

Am I going to continue? Don't know. Take more photographs? Don't know. Buy a car? We'll see. Life is weird. Ask anybody.



An Oakland City Center concert photograph, taken with an F5 and a 70mm - 200mm f 2.8 Nikon lens.

LAST ENTRY | JOURNAL MENU| NEXT ENTRY